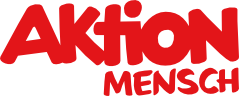 Inclusion in motion
Diversity through art
The project
The Inclusion in Motion project stems from the idea of offering a variety of multidisciplinary activities over a longer time span, to promote social interaction and foster creative ideas and expression in a broader and more inclusive way than a single workshop could.
The focus of the project is therefore the variety of activities offered, all of which aim to promote individual expression and well-being and participation in the form of an inclusive group.
The main medium of our workshops is artistic expression in various disciplines: music, dance, movement and visual arts.
The multidisciplinary project allows people, with or without disabilities, to experience different activities in a protected and dynamic environment, so that they do not have to fit into an overly rigid context in which the value of performance is relevant. Valuing differences thus becomes an enrichment for the entire group: participants, course leaders and assistants.
Self-expression, through the artistic form, enables communication, creation of connections, self-discovery and self-expression through the mediation of different workshop leaders.
The project promotes the opportunity to experience different disciplines that are normally difficult to practice due to cost and location in the area.
To facilitate inclusion, there will always be a*a helper for people with disabilities, a*sign language interpreter, and a babysitting service to enable families with young children*to participate.
The project is 90% funded by Aktion Mensch, 10% by Artemisia.
In cooperation with AWO Begegnungszentrum.
On Dec. 3, International Day of Persons with Disabilities, the fifth edition of: " Inklusion geht uns alle" where the project Inklusion in Bewegung will be presented.
At this event we will present the project and you can participate in some of the workshops (the detailed program of the evening can be found on the Artemisia page in November).
The event "Inklusion Geht uns alle an" is organized in cooperation with:
Emergency Deutschland, AWO Begegnungszentrum and Bezirksamt Friedrichshain-Kreuzberg.
The Team
Amelia Massetti
President of Artemisia – Project Lead, PR, Marketing
Alice Marchetto
Vice-president of Artemisia – Project Manager
She is a developmental and educational psychologist and works in Berlin as a psychologist in a social inclusion and housing project for people with various social difficulties and disabilities. During her university training, she coordinated several school inclusion projects in primary and secondary schools, where she applied the positive psychology approach. She has experience as a project coordinator and as a counselor for children and adults with disabilities.
Alice Marchetto offers private psychological counseling for adults at her praxis:
Nàdia Neves
Illustrations
Ilaria Fioravanti
Vice-president of Artemisia – UX & Web
Info, prices and enrollment
Venue: the workshops will be held at
AWO Begegnungszentrum
Adalbertstraße 23a 10997 Berlin
U Kottbusser Tor U8-U7-U3-U1 | Bus M129- 140
Present during the activities are:
Sign language translator (IT-D).
The workshops may be conducted in either Italian, German or English depending on the linguistic diversity of the group of participants. Support in English is also available.
Assistant for people with disabilities Pflegegrad 1- 2 – 3
Persons with disabilities Pflegegrad 4 require accompanying
Babysitting (except Das Offene Atelier)
What to bring:
clothing that can get dirty (for the Atelier workshop), comfortable (for dance), instruments (for the music workshop, if you have them)
Who can participate:
Those accompanying participate free of charge.
Those who perceive Burgergeld and people with disabilities participate free of charge.
A certificate of participation can be requested.
Access to the rooms is barrier-free and they have an orientation system for people with cognitive disabilities.
Enrollment methods:
Fill out or download the registration form found on the Artemisia website.
You can attend one meeting, all meetings of a workshop, or several workshops.
Payment can be done online or on-site.
Registration must be made preferably within one week of the date of participation.
In case of cancellation, notification per email is required.
There may be changes of dates due to unforeseen circumstances. In this case, they will be communicated in a timely manner.
A donation is required to participate in the workshops
| | | | |
| --- | --- | --- | --- |
| Entries | Not members | Members | Berlin S.T. |
| 1   Entry | 5,00 euro | 3,00 euro | Voluntary donation |
| 4   Entries | 18,00 euro | 10,00 euro | Voluntary donation |
| 11 Entries | 45,00 euro | 25,00 euro | Voluntary donation |
| 16 Entries | 60,00 euro | 35,00 euro | Voluntary donation |
Bank acount:
Artemisia e.V.
IBAN DE03 8306 5408 0004 023358
Deutsche Skatbank Bankleitzahl 83065408
(receipt available upon request)
For more information please write to:
projects@artemisiaprojekt.de
Open up to include – Expressive movement workshop
Conducted by Maria Cristina Canta – Dance Movement Therapist
Maria Cristina Canta is an Italian Dance Movement Therapist and dance teacher, based in Berlin for eight years. She began studying ballet and modern dance at the age of 9 in Bari, Italy, and went on to study contemporary and ballet dance in several Italian cities. At the age of 18, she began working as a professional dancer.
Parallel to her career as a dancer, she pursued studies in psychology and deepened her experience as a dance teacher, with people with and without disabilities.
In the year 2015, at the age of 26, she moved to Berlin, where she not only continued her career as a dancer, but also continued her studies in psychology with a training in Dance Movement Therapy, which ended in the year 2021. During this time she was involved in many projects as a Dance Movement Therapy trainee in various schools and kindergartens in Berlin.
Since 2021 she has been working as a Dance Movement Therapist in Berlin in the field of psychiatry and disabilities. She currently works at the psychiatric clinic "MHI-Mental Health Institute" and in an assisted apartment for people with psychiatric disorders, at the association "Unionhilfswerk"; as a freelancer, she has been working for years with several associations, including "Artemisia Projekt e.V.," "Frauen Projekt Mariposa" and "IntoDance." Last but not least, she offered a workshop this year to the volunteers of the "Special Olympics" in Berlin.
The workshop
The "Open up to include" workshop will use words, images and objects as valuable assistants to explore how the body and movement can become powerful tools for embracing inclusion and diversity. Movement practice allows us to express our emotions, release stress and create deeper connections with others In the workshop these elements will come together to create a multi-sensory and engaging learning experience. It will be possible to discover how the universal language of movement can overcome barriers and create spaces for mutual understanding.
What to expect

Personal exploration: through guided exercises and improvisations, you will learn to connect with your body by increasing your awareness of yourself and others in an empathic way.

Multisensory exploration: you will use evocative words to guide sensations, images to stimulate creativity and tactile objects to connect with your body.
Nonverbal communication: you will discover how movement can be a powerful vehicle for communicating without words, opening the door to authentic cross-cultural understanding.

Inclusivity and acceptance: through movement, the concept of inclusion in a safe and welcoming environment will be explored, learning to embrace differences among the participants.

Creating connections: unique experiences will be shared among participants from different backgrounds, creating deep bonds based on empathy and sharing.
Duration
A series of 12 meetings, lasting 3 hours each, including a 15-20 minute break.
Is this for me?
Sessions are open to people of all sexual orientations and nationalities, with or without disabilities, ages 15 and up. Each session can be attended by 15 people.
Previous experience in dance and movement is not necessary, only a willingness to explore.
For inquiries and information: mariacristina.canta@artemisiaprojekt.de
Sessions:

09.12 Saturday from 15.00 to 18.00
16.12 Saturday from 15.00 to 18.00
15.01 Monday from 17.00 to 20.00
29.01 Monday from 17.00 to 20.00
19.02 Monday from 17.00 to 20.00
18.03 Monday from 17.00 to 20.00
15.04 Monday from 17.00 to 20.00
22.04 Monday from 17.00 to 20.00
27.05 Monday from 17.00 to 20.00
03.06 Monday from 17.00 to 20.00
Inclusive Music Workshop
Conducted by: Davide Rossini – musician, conductor, arranger and composer.
Among his numerous musical experiences as a conductor and arranger, he has coordinated and taught in various settings, both public and private, aimed at musical integration and inclusion. For this particular type of courses, the conductor, in addition to the regular Conservatory qualifications (diploma and degree in music disciplines) holds a specific postgraduate master's degree on "Special Education" and Inclusion.
In addition, the expertise gained with individuals with different abilities and collaborations with institutions and associations, such as the participation in a musical ensemble of Parkinson's patients (Parkinzone), is a fundamental prerequisite for optimizing the organization and implementation of this specific project.
The workshop
The main objective of the course is to harness the full potential offered by creativity and ensemble music practice for the improvement of quality of life and personal mental and physical well-being.
In this musical project, through free composition and collective improvisation, each participant will be able to express his or her artistic sensibility and make it available to the other members of the group. In this inclusive context, all different skills, experiences and creative ideas will be enhanced to enrich our work during the various meetings.
Duration
A series of 11 sessions, lasting 2 hours each.
Is this for me?
The meetings are open to people of all sexual orientations and nationalities, with or without disabilities, ages 15 and up.
Each session can be attended by 15 people.
No specific clothing is provided. In any public performances, a suitable outfit for the occasion will be decided from time to time and together with all members.
For inquiries and information: davide.rossini@artemisiaprojekt.de
In the application, please also specify:
what type of instrument you intend to use in the workshop;
whether or not you have any previous musical skills and experience.
In the event that some people do not have an instrument of their own, a request can be made by e-mail to inquire if there is any instrument available.
If so, the instrument will be used, free of charge, by the participant only for the duration of the workshop and must be returned, in the same condition, at the end of the workshop. The interested person will be required to fill out a regular form for free loan of the musical equipment.
Sessions:

12.12.23 Tuesday: 16.30 to 18.30
09.01.23 Tuesday: 16.30 to 18.30
23.01.24 Tuesday: 16.30 to 18.30
13.02.24 Tuesday: 16.30 to 18.30
05.03.24 Tuesday: 16.30 to 18.30
19.03.24 Tuesday: 16.30 to 18.30
09.04.24 Tuesday: 16.30 to 18.30
07.05.24 Tuesday: 16.30 to 18.30
21.05.24 Tuesday: 16.30 to 18.30
04.06.24 Tuesday: 16.30 to 18.30
18.06.24 Tuesday: 16.30 to 18.30
Das offene Atelier: eine Oase für deine Kreativität
Conducted by: Marco Fiamin – Experiential educator, art therapist
Marco Fiamin is an educator, art therapist and experiential educator. He was born in Italy in 1973. After training as an educator, he specialized in art therapy at the three-year School of Art Therapy and Expressive Psychotherapy in Rome. He trained with Prof. Alessandro Tamino, one of the first psychiatrists to introduce art therapy in Rome.
Art therapy and the Scout pedagogical experience in nature strongly conditioned his educational method by orienting it to Erlebnispädagogik. After specializing in art therapy, he then refined his skills in nature by becoming a hiking guide and hiking guide for youth and schoolchildren with the German Hiking Association (DWV).
He is currently enrolled in the two-year Pedagogical Science program at Rome 3 University.
He works in different socio-educational settings in Rome and Berlin, and is inspired by Erlebnispädagogik. Her educational method is therefore mainly based on meaningful experiences, especially through play, creativity and adventure in nature. He works on group dynamics, inclusion and social prevention with children and youth and shares his methods and experiences in training courses for educators and teachers. He is fascinated and interested in current neuroscience findings in cognitive and educational fields.
The workshop
The Offene Atelier is a space dedicated to artistic creativity for people of (almost) any age. The goal of the atelier is to offer a free and protected space to be able to disconnect from the city routine and give yourself a time to express your creativity.
There is no rigid structure: you come, choose a station and create with the materials available for as long as you wish (within the time available to us, of course).
This is not an art class.
Within the workshop you will find different materials at your disposal:
tempera paints with brushes for painting on the wall,
crayons of various kinds for drawing at the table,
clay and modeling tools,
materials of various kinds for making decorations and/or small objects.
Duration
A series of 11 sessions, lasting 3 hours each, including a 15-20 minute break.
Is it for me?
The meetings, are open to people of all sexual orientations and nationalities, with or without disabilities, ages 15 and up. Each meeting can be attended by 15 people.
Children under the age of 12 must be accompanied by an adult supervisor. There is no babysitting service.
Since some materials may get dirty, those who wish can bring a lab coat or apron. Materials and tools are provided. NO other materials and/or tools may be brought from home (except for tools needed to overcome a mobility impairment).
For inquiries and information: marco.fiamin@artemisiaprojekt.de
Sessions:

12.02.24 Monday 16.00 to 19.00
20.02.24 Tuesday 16.00 to 19.00
02.03.24 Saturday 16.00 to 19.00
04.03.24 Monday 16.00 to 19.00
12.03.24 Tuesday 16.00 to 19.00
08.04.24 Monday 16.00 to 19.00
16.04.24 Tuesday 16.00 to 19.00
27.04.24 Saturday 16.00 to 19.00
06.05.24 Monday 16.00 to 19.00
14.05.24 Tuesday 16.00 to 19.00
25.05.24 Saturday 16.00 to 19.00
See yourself: Images of the Self
Conducted by: Manuela Luise, Therapist (HPP), Art therapist (MA)
Since 2018, she has been offering inclusive art therapy groups- in collaboration with local associations and foundations- for participants with and without mental and physical disabilities and migration backgrounds.
Manuela Luise's personal journey greatly influences her therapeutic approach and her focus on the challenges and transformations associated with migration.
She grew up in Italy and moved after high school to England, earning a double bachelor's degree in Photography and Journalism followed by years of work in England. In Germany she works in the field of artistic and cultural production side by side with the realization of social photography projects and the organization of participatory photography workshops.
She holds a Master's degree in Art Therapy, guided by the experience of the founder of the Roman school of New Arts Therapies and psychotherapist Oliviero Rossi and other esteemed Gestalt psychotherapists. She holds a Bachelor's Degree in Psychology and a German qualification as a non-medical psychotherapy practitioner (HPP).
Manuela Luise's art therapy is based on a Gestalt-based approach that focuses on the current condition of the individual, recognizing the person as an active and whole being, valuing emotional, mental, physical and spiritual aspects.
Luise's area of research is in the field of attachment theory and Dr Sue Johnson's EFT (Emotion Focused Therapy). Emotions are central to her work, as they provide insights into needs, create meaning, motivate and facilitate communication.
The workshop
Art therapy is not about producing art, but rather serves as a possible avenue for self-awareness, personal development and growth.
Through creative processes such as painting, drawing and sculpture, people can explore their emotions and take control of their life narratives.
Through self-portraits, it is possible to work on the self-images we have internalized throughout our lives. Through photos, colors and collages we make them visible, accessible and editable.
In a safe and secure environment, participants have the opportunity to reinvent themselves through the eyes and stories of others.
The goal of this series of meetings is not therapeutic. No technical skills are required. These workshops support the natural expression of one's creativity and do not aim to produce works of art.
Duration
A series of 4 meetings, lasting 2 hours each.
Is this for me?
The sessions are open to people of all sexual orientations and nationalities, with or without disabilities, ages 15 and up. Each session can be attended by 10 people.
For inquiries and information: manuela.luise@artemisiaprojekt.de
Sessions:

14.01.24 Sunday from 15.00 to 18.00
28.01.24 Sunday from 15.00 to 18.00
25.02.24 Sunday from 15.00 to 18.00
17.03.24 Sunday from 15.00 to 18.00